The Festival Singers is a not-for-profit adult community choir averaging 20 to 45 members annually. Most of our members live in or near Sherwood Park, Alberta, with some coming from Edmonton and other communities in Strathcona County.
For your convenience, this member information is also available for download as a PDF document.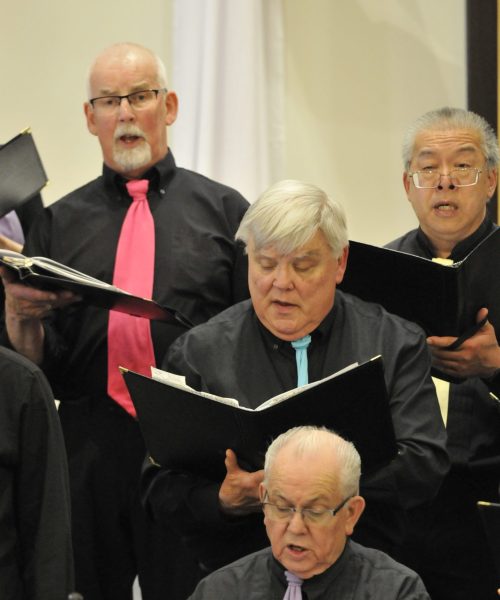 Do I Need to be an Experienced Singer?
You don't need to be an experienced singer or be able to read music to join our choir. The most important thing is that you can hold a tune and love to sing.
We strive to provide a welcoming and friendly atmosphere for all new and returning choir members. Whether this is your first season with the Festival Singers or you've been singing with us for some time, we all share a common bond—the love of singing.
We'll try to answer some of the more frequently asked questions you may have. Please don't hesitate to contact us if you're interested in joining the choir or would like more information.
Why not attend one or two rehearsals before you decide?
Why Workshops?
Since 2008, Festival Singers has received grants from the Strathcona County Arts, Culture and Heritage Community Investment Program. These grants allow us to enrich our musical experiences and fund choral workshops open to our members and singers in the community of Strathcona County and beyond.

These workshops offer singers unique and new experiences including:
physical and vocal exercises
vocal techniques and choral reading sessions
sectional and mass rehearsals
dynamics, phrasing, tone, colour, rhythm and articulation
Past Clinicians​
Past clinicians have included, but are not limited to:
RJ Chambers
Kimberley Denis
Dr. Debra Cairns
Denis Arseneau
Elizabeth Turnbull
Jolaine Kerley
David Wilson
Dawn Sadoway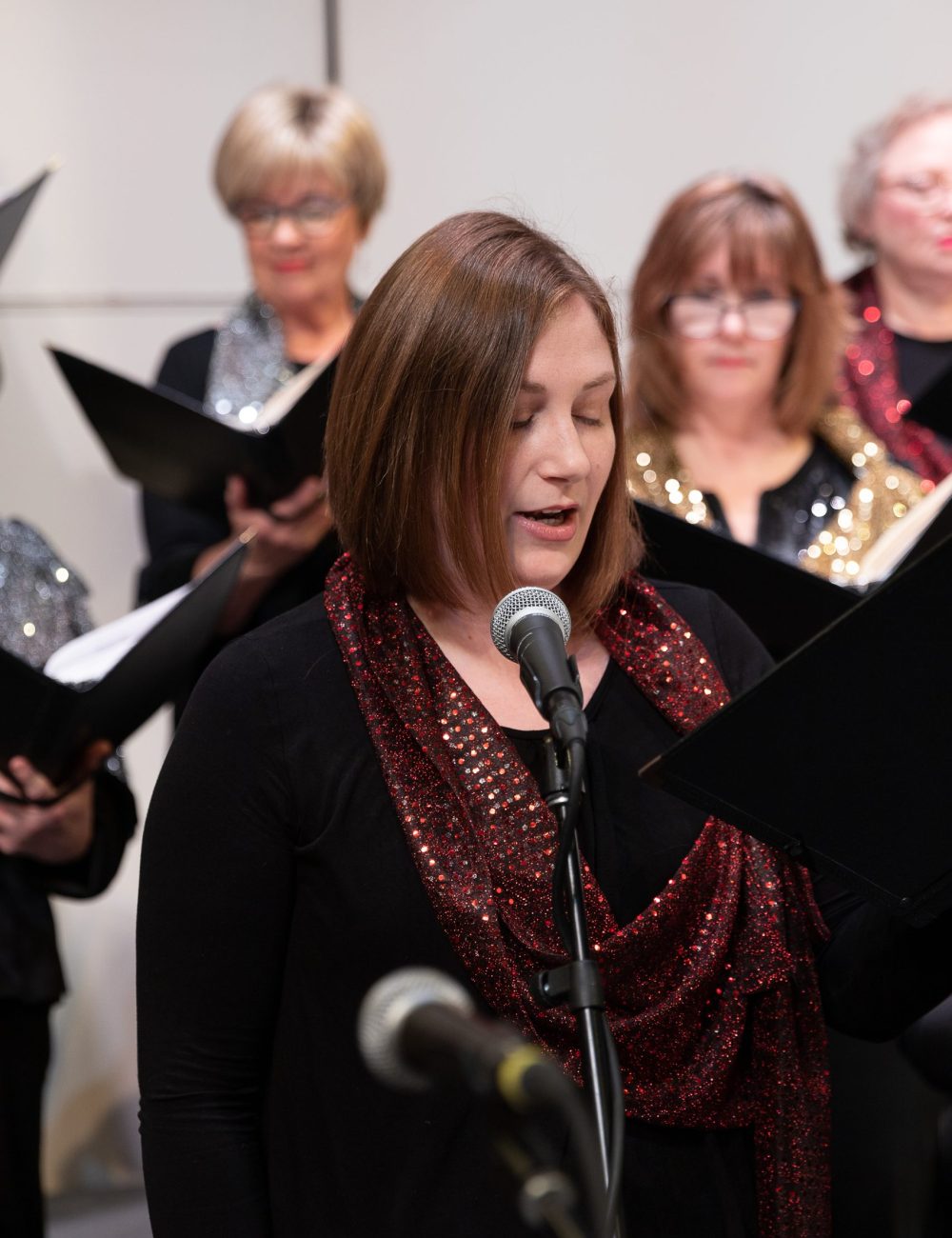 Still have questions or concerns?
Please feel free to contact us with any questions or concerns that you may have.